Bulletproof backpacks and bulletproof bags are designed to provide an extra level of protection via bulletproof backpack inserts. They give you additional protection similar to bulletproof vests but you also get an amazing bag that can be used as a 3-day assault pack or tactical backpack.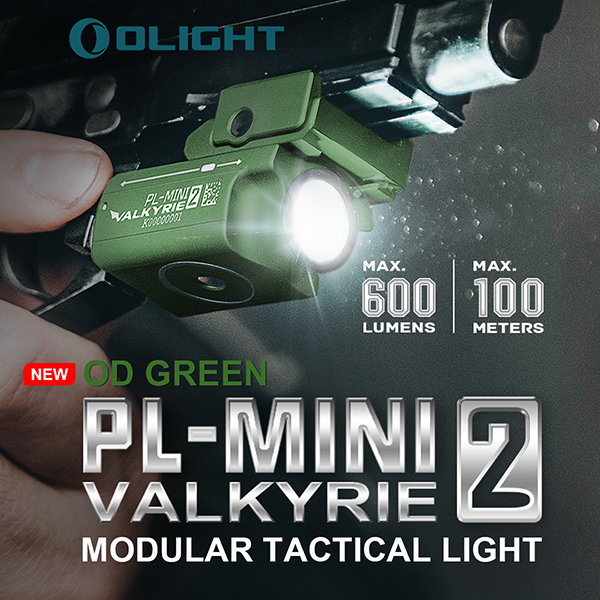 Bulletproof Backpack
You never know when you may find yourself in a dangerous situation and a bulletproof backpack is a piece of gear that you can always have with you. The bulletproof backpack insert is similar to body armor but is far less noticeable. In fact, no one will ever know that your tactical-looking backpack is actually a bulletproof backpack. 
A high-quality bulletproof bag or backpack is a great piece of gear that can carry items and provide extra protection. You can also give a loved one a bulletproof backpack if you're concerned about their safety. 
Bulletproof Backpack Insert
The bulletproof backpack insert is what provides your bag with the extra protection. Bulletproof backpack insert level 3 and above ballistic panels are used in these bags to provide adaptable cover if you get caught in an active shooter conflict or are a bystander to a shootout. You can add extra bulletproof backpack inserts should you feel it necessary to protect yourself further. 
Bulletproof Backpack Vest
Some bulletproof backpacks have a feature that allows you to turn it into a full torso ballistic protection device or a bulletproof backpack vest. This covers you front and back and gives you the most protection possible. You never know where bullets may come from and it's good to have as many self-defense options as possible. 
Various Ways to Use a Bulletproof Backpack
Bulletproof backpacks can provide coverage when fleeing while on your back. You can also hold it in front of your head and chest to protect your vitals and in a crouching position to minimize yourself as a target. You want to make yourself a small target during a shooting. 
Bulletproof Backpack for Kids
It pains me to write these words, but they make bulletproof backpacks for children. Things happen in this world that we would rather not talk about, but there are situations where a bulletproof backpack for kids is needed to protect the ones you love. 
You can also find a great bulletproof backpack for students that are in high-school or college and can be used as a regular day backpack. 
Best Bulletproof Backpack
There are a ton of different companies that make bulletproof backpacks as well as various styles, types and materials that go into a sturdy backpack. The best bulletproof backpack for you depends on the style you're looking for and the features you require. You can find bulletproof backpacks that have a tactical bag look that can be used for hiking, camping and around town. You can also find one that looks like a regular backpack. 
Bulletproof Backpack Reviews
There are hundreds, if not thousands of active shooter situations around the world every year and it's your duty to protect yourself and those in your care. We've found the best bulletproof backpacks for you and your family and compiled them into a growing list of products.
We've tested and reviewed the best bulletproof backpacks for all types of activities and compiled them into this list:
Leatherback Gear Tactical One Level IIIA Bulletproof Backpack
The Leatherback Gear bulletproof backpack is the ultimate bag! It's designed to hold tons of equipment, gear, school supplies or for the office. It's functional and looks amazing. No one will ever know that it's a bulletproof backpack unless you tell them. It has hidden armor panels with a ballistic rating that can stop a .44 magnum round and you can add more items to increase the stopping power of this bag. 
One feature we love about this bulletproof backpack is that you can transform it from a backpack to a full torso ballistic protection device should you find yourself in a dangerous situation and need immediate protection. This feature can help you run to safety during an active shooter situation and give you additional protection in the front and back. You can swap it around in a matter of seconds which can save your life or that of a loved one. 
This bag features RFID and tech pockets for organization and the handles are reinforced so it will last longer and can handle more weight. It even has detachable tourniquets should you or anyone in your vicinity need medical assistance. The laptop compartments are roomy and can be used for work, school or college and it has concealed pockets to hide cash, cards and other important documents. 
The Leatherback Gear Tactical One features Level IIIA armored panels that give you an amazing amount of protection. It has armor panel pockets and is designed with water-resistant materials in case you get caught in a downpour. The MOLLE system allows for even more customization and the fullback cushions make carrying this bulletproof backpack comfortable. 
We like this bulletproof backpack because it's roomy, has tons of pockets for flashlights and knives, MOLLE compatible and it converts to a protective vest to cover you in the front and back. 
Guard Dog Proshield Scout Bulletproof Backpack
The Guard Dog Proshield Scout is a great bulletproof backpack that can be used for everyday carry, school or college. It comes in three colors: Black, Bright Teal and Bright Pink and can be used as a bulletproof backpack for kids due to the available colors. It provides level IIIA bulletproof coverage and can help protect you or your children during an active shooter situation. 
This bulletproof backpack is designed to look like a regular backpack and is comfortable to wear all day. It doesn't weigh much more than a normal backpack and has easy-to-use zippers. In fact, it's only a few ounces heavier than your average backpack. It has a large interior compartment that can fit a few books and you get a front pocket for various items. 
You can use this bulletproof backpack to carry your laptop up to 18" and school or work supplies and it comes with a comfortable adjustable strap. This bulletproof backpack can protect you from attacks from behind and you can take it off and hold it to cover your head and chest or kneel behind it to cover your body. 
We like the Guard Dog Proshield Scout because it's a sturdy bulletproof backpack that has various pockets and comfort features.
Guard Dog Proshield II – Level IIIA Bulletproof Backpack
The Guard Dog Proshield II is the perfect bulletproof bag for students, children, commuters or anyone who wants an everyday carry bag that has their back. It comes in Black or Pink and only weighs 3.86 lbs which makes it perfect for students and those who walk long distances. 
This bulletproof backpack has been tested and certified so you know you're receiving a high-quality product. It's 19" tall and can hold books, essential gear, electronics and your daily items while traveling. The lightweight armor protects the wearer and features a comfortable design so that you can wear it all day long if you need to. 
The laptop compartment is large and you get an aux cord connection that allows you to plug directly into your backpack to protect your electronics. 
Bulletproof backpack insert level 3 or level IIIA protection is tested against 9mm and .44 magnum rounds to ensure your safety. This bag is big enough for adults and light enough for young children to wear to school. 
TuffyPacks SwissGear Scansmart Backpack + Level IIIA Bulletproof Armor Plate Package
This bulletproof backpack package comes with the Swissgear 1900 Scansmart laptop bag plus a 12" x 16" TuffyPacks Level IIIA ballistic backpack shield. The Swissgear bag is incredibly functional and can hold a laptop plus other items that you need for the day. It's made from extremely durable and tough 1200D ballistic polyester fabric that will last forever. The zippers are oversized and the heavy padding on the back panel is comfortable and allows airflow to keep you from sweating on a hot day. 
This bag has everything you need for your daily commute, travel or school and will help keep your items organized and ready to go. It even has an accordion file holder and a media pocket that features a built-in headphone port to protect your electronics. The handle is super-tough and reinforced and it has a web daily chain. 
The bulletproof insert can stop multiple rounds from handgun fire and gives you or your loved one a chance to escape. The bulletproof backpack insert is incredibly lightweight and is still up to Level IIIA conditions. This is as tough as it comes for lightweight concealed body armor. 
We like the Swissgear bulletproof backpack because the bag is awesome by itself and the additional protection the bulletproof backpack insert gives you peace of mind. 
Leatherback Gear Civilian One 
The Leatherback Gear Civilian One is designed to look like a "plain" backpack but it's a Level IIIA bulletproof backpack that can keep you and your loved ones protected against gunfire of up to a .44 magnum round. You can always customize this bulletproof bag to increase its ballistic stopping power. It has a great ballistic rating and the hidden armor panels that can take multiple shots. 
This bag is perfect for anyone that wants additional protection in a plain-looking bag that won't raise any suspicions. It comes in two colors: Black and Wolf Gray and only weighs 5 lbs 2 oz. 
This is a great bag for off-duty law enforcement, private investigators, lawyers, students, sales and anyone who wants to be able to travel with peace of mind. 
TuffyPacks Kenneth Cole Reaction Armor Plate Laptop Bag
This armor plate package comes with a stylish Kenneth Cole Reaction portfolio case + an 11" x 14" TuffyPacks Level IIIA ballistic backpack shield that can stop bullets. This is a great bulletproof laptop bag because no one will ever guess what it is. This bag is used often by lawyers, business people and other industries that require you to dress in a business suit. 
When a bulletproof backpack doesn't fit your style, a bulletproof laptop may be exactly what you need. The Kenneth Cole Reaction laptop bag is perfect by itself and the armor plates make it even better. This is the perfect bag for any business or office setting where you may have to travel through rough parts of the neighborhood or just need extra protection in your office. 
Jerome is an avid outdoorsman who moonlights as an attorney when he's not creating the world's greatest online content.